Bio
Biography
Marc Eberle holds a MA in Film and TV from Royal Holloway, University of London.
He worked as researcher at Archive Films in New York and helped to set up Cambodia's
largest private TV station, Cambodian Television Network, CTN, as producer, director, production manager and coach of the local staff.
Currently he is teaching documentary filmmaking at the Goethe Institute in Phnom Penh
as well as pursuing his love of making films.
Since January 2011 Marc has produced short films as correspondent for Dutch broadcaster VPRO's slot METROPOLIS
in Cambodia, Thailand and Burma.
Starting January 2012 Marc has been appointed Artistic Director for DocNet South East Asia, a  regional training initiative funded by the EU and Goethe Institut with numerous panels, round tables, workshops and a masterclass in Indonesia, The Philippines, Cambodia, Vietnam, Thailand and Myanmar. As part of the project Marc plans, curates and oversees the implementation of ChopShots, the new international Documentary Filmfestival held in Jakarta.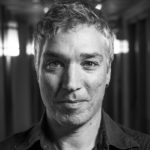 Marc has previously directed documentaries for BBC, HBO, ARTE, NDR, WDR, SWR, BR, MDR, ZDF and Discovery Channel in Oman, Pakistan, India, Nepal, Laos, Vietnam, Cambodia and Burma. His documentary, The most secret place on earth – The CIA's covert war in Laos opened in German cinemas 2009 and has been screened at over fifteen international film festivals and was nominated for the North German Film Award, the History Makers' Award in New York, the Golden Panda at Sichuan intl. Filmfestival, China, the World Television Award, Banff, Canada. So far the film has been sold to 25 countries. His latest film The Cambodian Space Project–Not Easy Rock'n'Roll has been sold to 30 countries and was selected for the WHY Foundation's World Stories strand free of charge for  broadcasters from developing countries.
Services
Marc has been living and working in Southeast and South Asia since 2002 and has extensive knowledge about regional cultures and local industries.
In case you are looking for a fixer, equipment or local partners for your projects do not hestitate to contact me and I can point you into the right direction.
Filmography
Director:
1. Rocking Cambodia – Rise of a Pop Diva (2015, BBC Storyville, ABC Australia, SVT, DR)
2. Aung San Suu Kyi: The Choice (2012, BBC2/HBO Asia)
3. The most secret place on earth – The CIA's covert war in Laos (2009, ARTE, NDR/WDR)
4. The Kalash-Daughters of the Hindukush / Die Kalash-Töchter des Hindukush (2006, ARTE/SWR)
5. In Foreign Service/ In fremden Diensten (2005,ARTE/BR)
6. Humboldt's Heirs-Atlantis of the Sands/ Humboldts Erben-Atlantis der Wüste (2003, ZDF)
7. Angkor-The Khmer's Heart of Stone/ Angkor-Steinernes Herz der Khmer (2002, ARTE/SWR)
8. Nepal's Sold out Daughters/ Nepals verkaufte Töchter (2001), "360° – Die GEO-Reportage".
9. Kumbh Mela-The Greatest Show on Earth/ Das größte Fest der Welt (2001), "360°-Die GEO-Reportage".
10. Always Merry/ Immer Lustig , short film (1999).
11. Bigboombaby, short film (1999).
12. For Films in NYC, experimental film (1997).
Camera and Electrical Department:
1. Same Same But Different (2009) (making-of camera)